Pizza.cc [FULLY BOOKED]
5 September 2015 @ 17:00

-

19:00

1H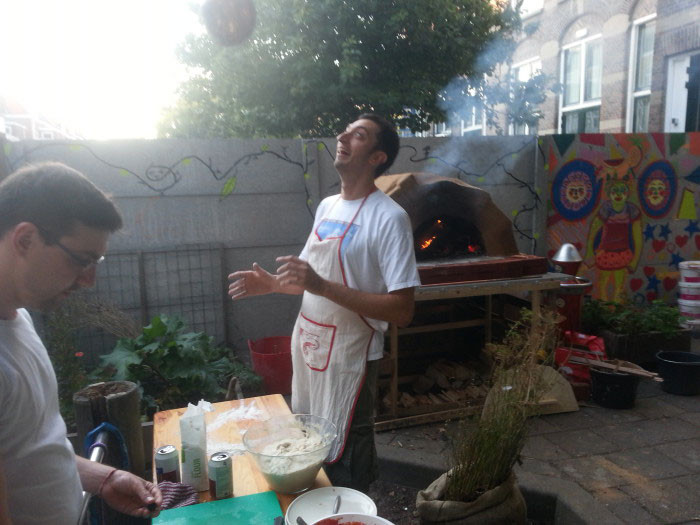 Come and taste the one and only pizza.cc, cooked in a wood fired oven. A group of timebankers designed and built an oven in the garden of DHiT. With time and skills they transformed bricks, clay and recycled materials into a unique construction to bake pizza, farinata and other delicious food.
Slices of homemade pizza will be shared hot from the oven! Bring your own drinks and join us to celebrate this achievement, made possible with the collaboration of timebankers who teamed up in the month of August and had a lot of fun.
For those going to the museumnacht this is the perfect start of the evening. As this is homemade food, only a limited number of people can join (max 15 persons). Sign up now to book your place.
Pizza.cc
Saturday 5th of September, 5 – 7 pm
Price: 1,00 H + € 2 for the ingredients.
Confirmed reservations only: thehague@timebank.cc

UPDATE:
We're fully booked, hope to see you next time!