Timebank.cc x Shivago Stories : Thai massage workshop
9 April 2017 @ 09:00

-

15:00
(FR / EN)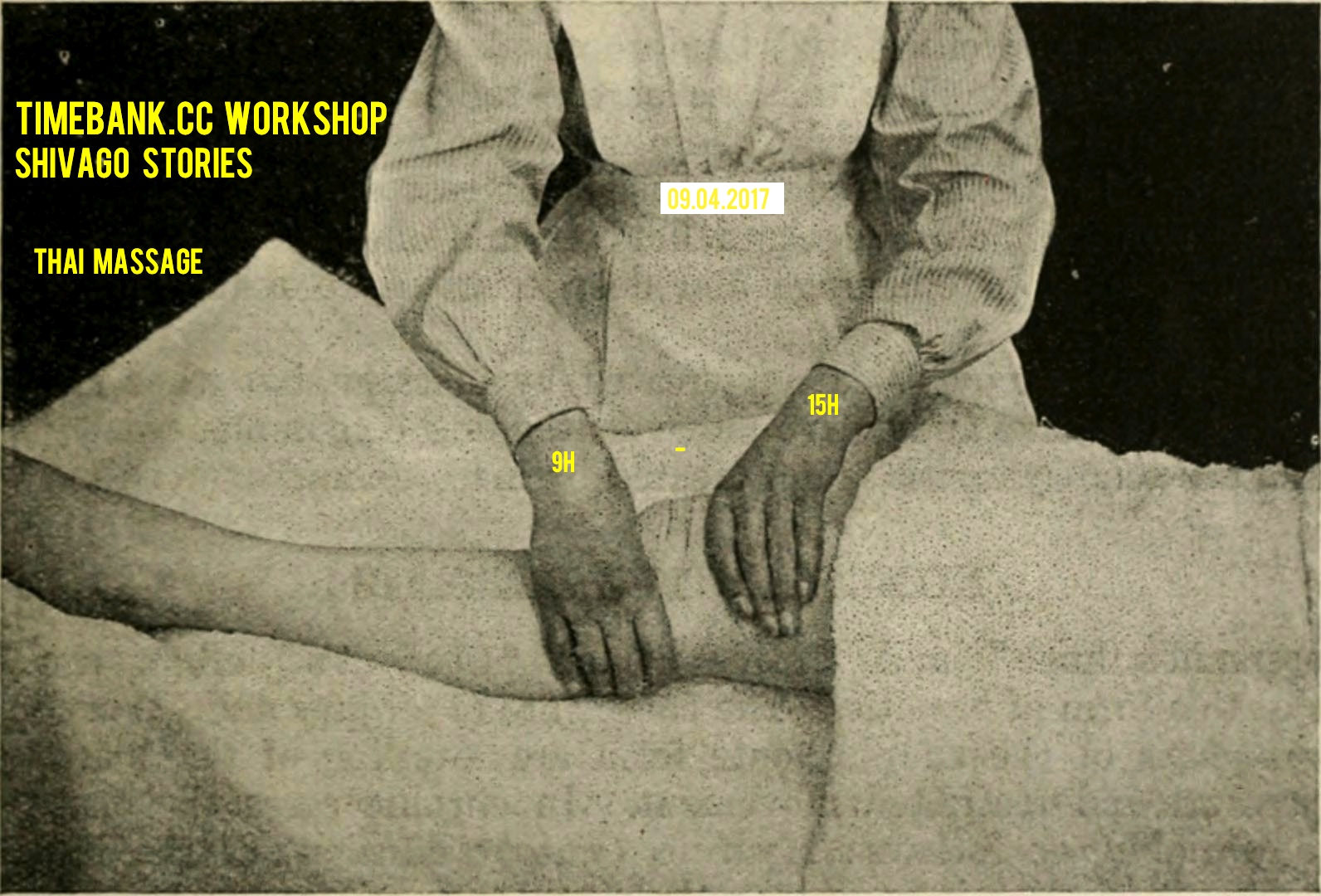 Rien de spécialement cool prévu Dimanche ?
Sara, une timebankeuse dont on vous avait récemment parlé donnera un cours de massage thaï gratuit en partenariat avec Timebank.cc BXL !
Le massage thaï est un mélange de yoga passif et d'accupressure.
Ce cours se concentrera sur les jambes.
C'est le premier du niveau I ITM, une école de grande renommée et les élèves peuvent obtenir un diplôme certifié par l'État Thaï !
Le cours commencera à 9h par une demi-heure de yoga très accessible et se terminera à 15h, après quoi les participants auront encore l'espace pour pratiquer jusque 17h s'ils le désirent.
Pour une question d'organisation il est nécessaire de s'inscrire via le site www.shivagostories.com.
La salle peut accueillir 20 personnes.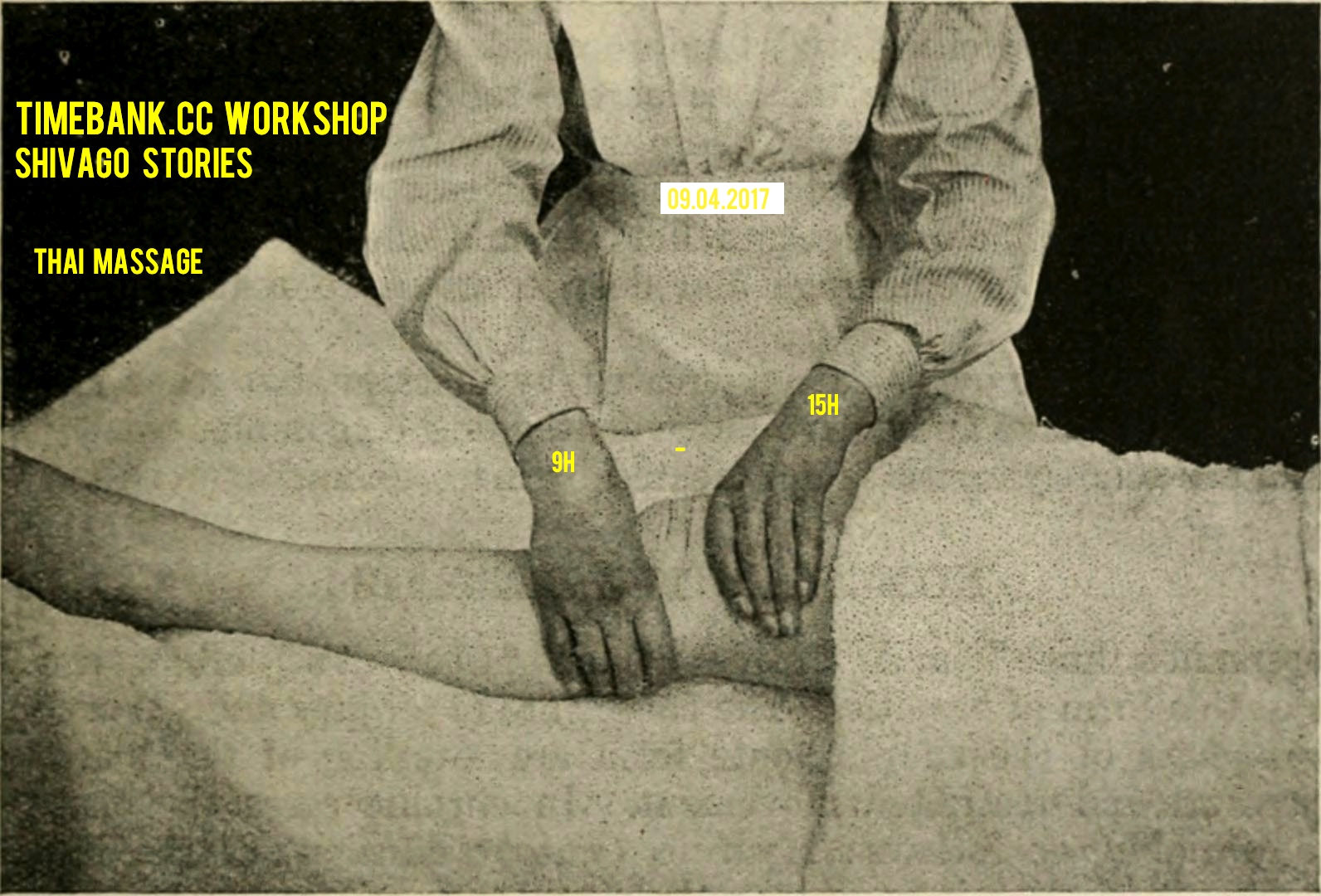 Nothing especially cool planned for Sunday ?
Sara, a timebanker we've told you about recently is giving a free thai massage class in partnership with Timebank.cc BXL !
Thai massage is a mix of passive yoga and accupressure.
This class will focus on legs.
It's the 1st class of the 1st ITM level, a well known school whose students can get a Thai Government certified diploma !
The class will start at 9am with half an hour of very accessible yoga and will stop at 3pm, participants can still enjoy the space and practice until 5pm if they feel like keeping on.
For organisational matters, registration is needed via Sara's website www.shivagostories.com.
The space can fit 20 persons.